The Partnership of Bangkok Abrasive Co., Ltd.
was founded in 2002 by producer/distributor.
Bangkok Abrasive has imported abrasive products
under the brand i-De and UNIQUE with
experience of more than 18 years. In the future,
the company will still maintain the consistent
quality and further develop our products in order
to meet the most of the customers' needs.
We have a policy as follows.
1. Produce/distribute and import quality products
along with good service in order to satisfy
the customers the most at affordable price.
2. Consider safety and responsibility to each
of the products.
3. Constantly promote knowledge and
capabilities of employees in order to further
develop personnel life quality to smoothly progress.
4. Support and accept in changing a strategy
in order to fully present Bangkok Abrasive.
บริษัท บางกอก แอ๊บเบรซีฟ จำกัด
ได้ก่อตั้งเมื่อปี พ.ศ. 2545 โดยเป็นผู้ผลิต/จำหน่าย
และ นำเข้าสินค้าอุปกรณ์งานขัด ภายใต้แบรนด์
i-De และ UINQUE ด้วยประสบการณ์ที่มีมานานถึง 18 ปี
และ ในอนาคต ทางบางกอกแอ๊บเบรซีฟ
ยังคงจะรักษาคุณภาพบริการ
และ พัฒนาสินค้าอย่างต่อเนื่อง
เพื่อตอบสนองความต้องการของลูกค้า
ให้ได้มากที่สุด โดยมีนโยบายดังต่อไปนี้
1. ผลิต/จำหน่าย และ นำเข้าสินค้าที่มีคุณภาพ
พร้อมทั้งการบริการที่ดี เพื่อตอบสนองความต้องการของลูกค้า
ให้ได้รับความพึงพอใจสูงสุด ในราคาที่ยุติธรรม
2. คำนึงถึงความปลอดภัย และ รับผิดชอบ
ต่อการผลิตสินค้าทุกชิ้น
3. เสริมสร้างความรู้ความสามารถ ให้แก่พนักงาน
อย่างสม่ำเสมอ เพื่อพัฒนาคุณภาพชีวิตบุคลากร
ให้ดำเนินงานได้อย่างราบรื่น
4. สนับสนุน และ ยอมรับกลยุทธ์ในการปรับเปลี่ยน
เพื่อการนำเสนอได้อย่างสมบูรณ์แบบ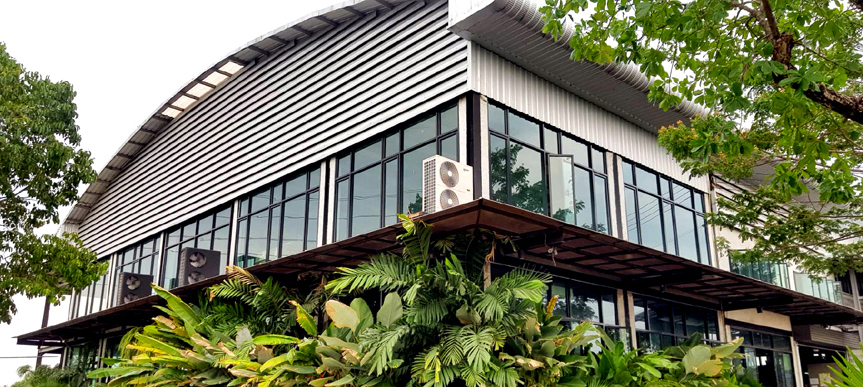 BANGKOK ABRASIVE  COMPANY LIMITED
4   Soi Hathairat 24   Hathairat Road
Samwatawantok   Klongsamwa
Bangkok   10510   Thailand.
TEL : +662 117 4834-5
FAX : +662 117 4839
bangkokabb@hotmail.com